New Haven Archive / Fall 2017
Critic: David Moon


---
Sendak, most known as the author/illustrator of "Where the Wild Things are", resented the condescending nature of most children literature and adult-child interactions. In response, he set out to create books not wanting in darker undertones (often grappling with themes of life and death) and strong protagonists. Although the protagonists of his stories often find themselves in terrifying situations, they never lose their sense of control. It is the young protagonists' unwavering sense of purpose and confidence that propels them forward, hypnotizing wild things and saving their sisters from trolls.
Sendak passed away in 2012, leaving behind a rich collection of original artwork, preliminary sketches, rare sketches for unpublished work, letters, and untold stories. In his will, Sendak expressed that his collection be relocated to Connecticut. I proposed that the archive be moved to New Haven.

Sendak's archive aims to celebrate a child's untamed capacity for wonder and surprise. The peeling, hatching and layering nature of the spaces takes cues from Sendak's illustrations, philosophies, and the site's context. The sloping down into the core of the site, under overpasses, through trees, and around a sunken atrium, heightens the sense of adventure...

...both limitless and contained,

like a storybook.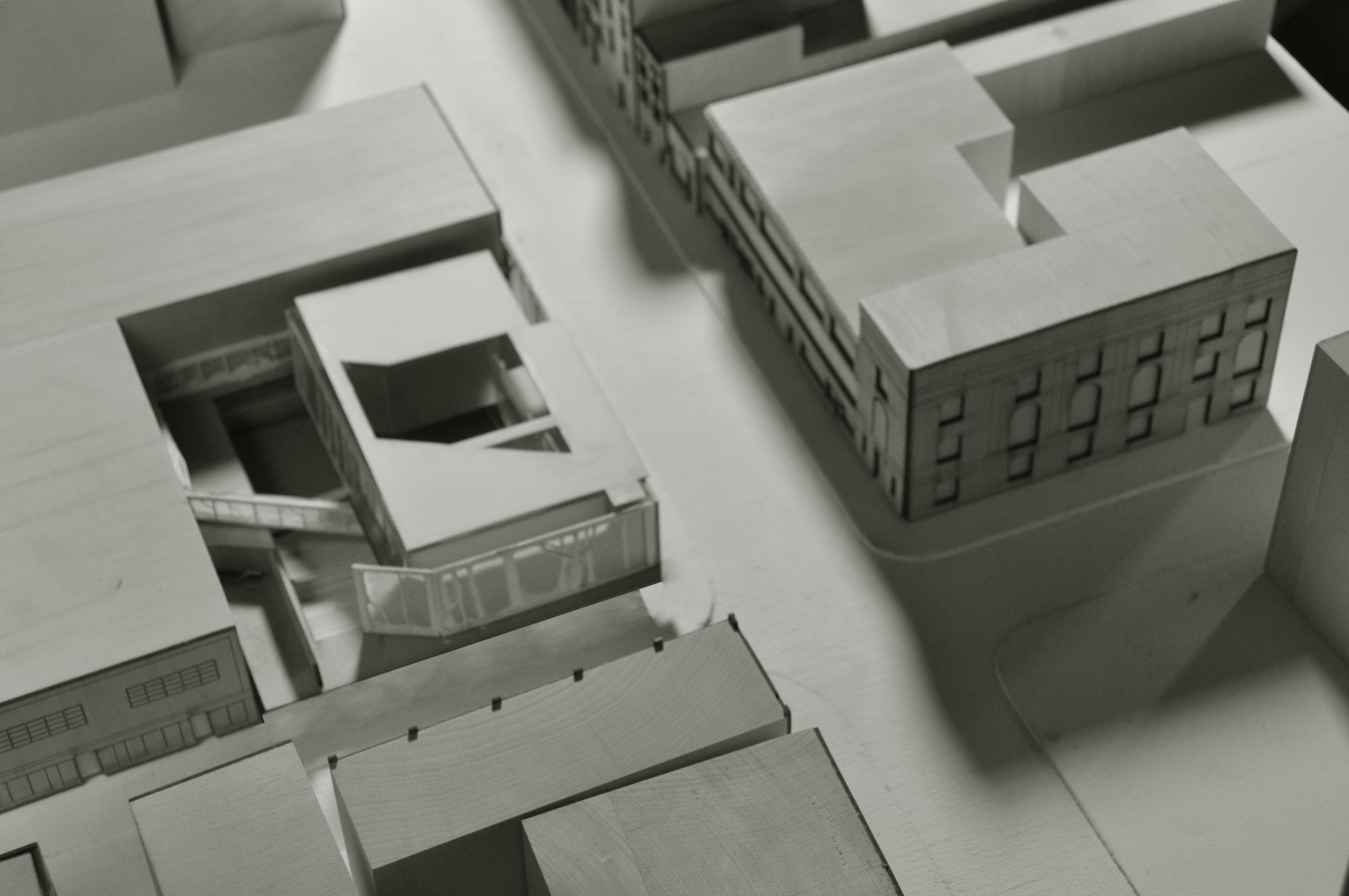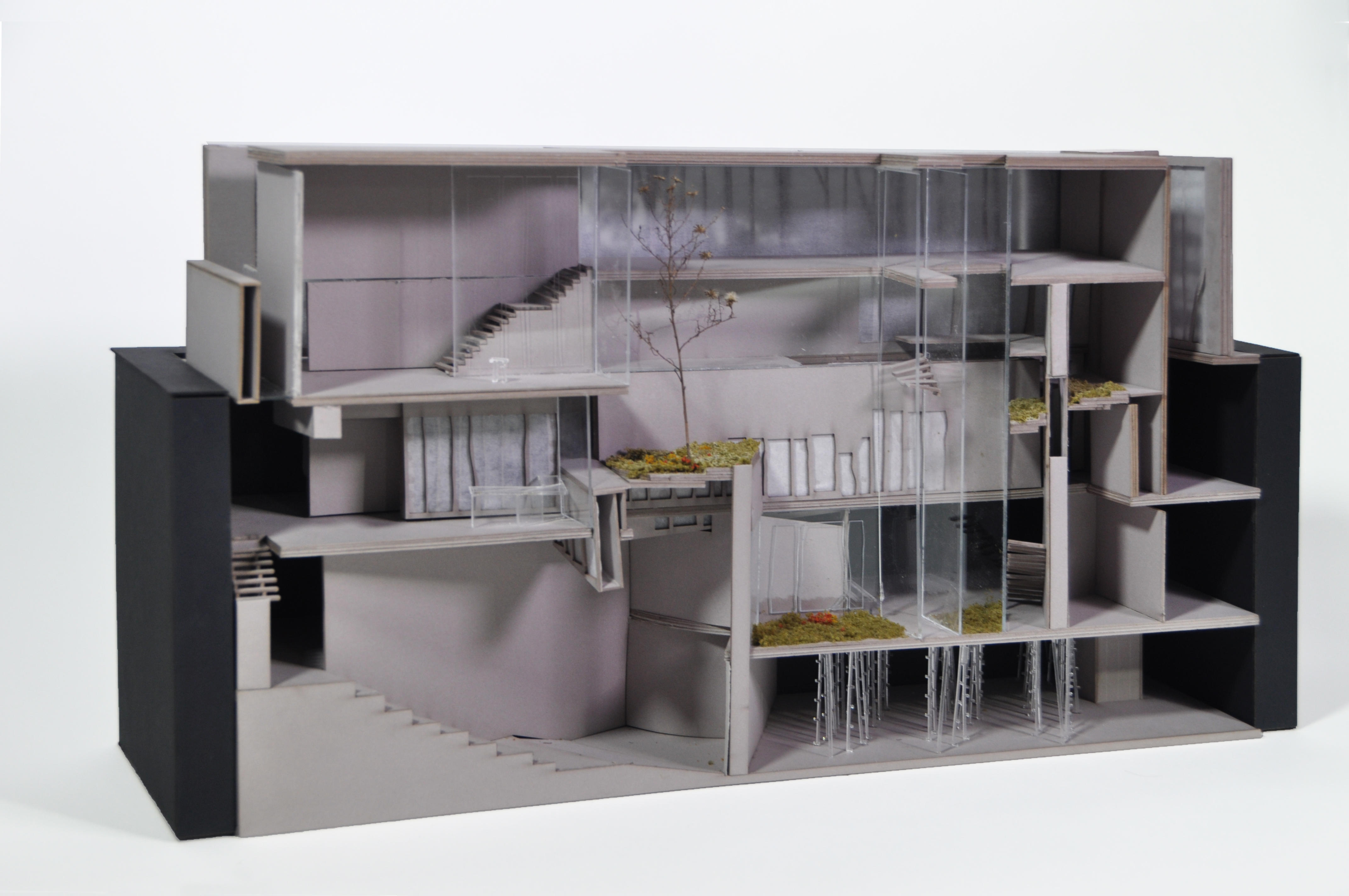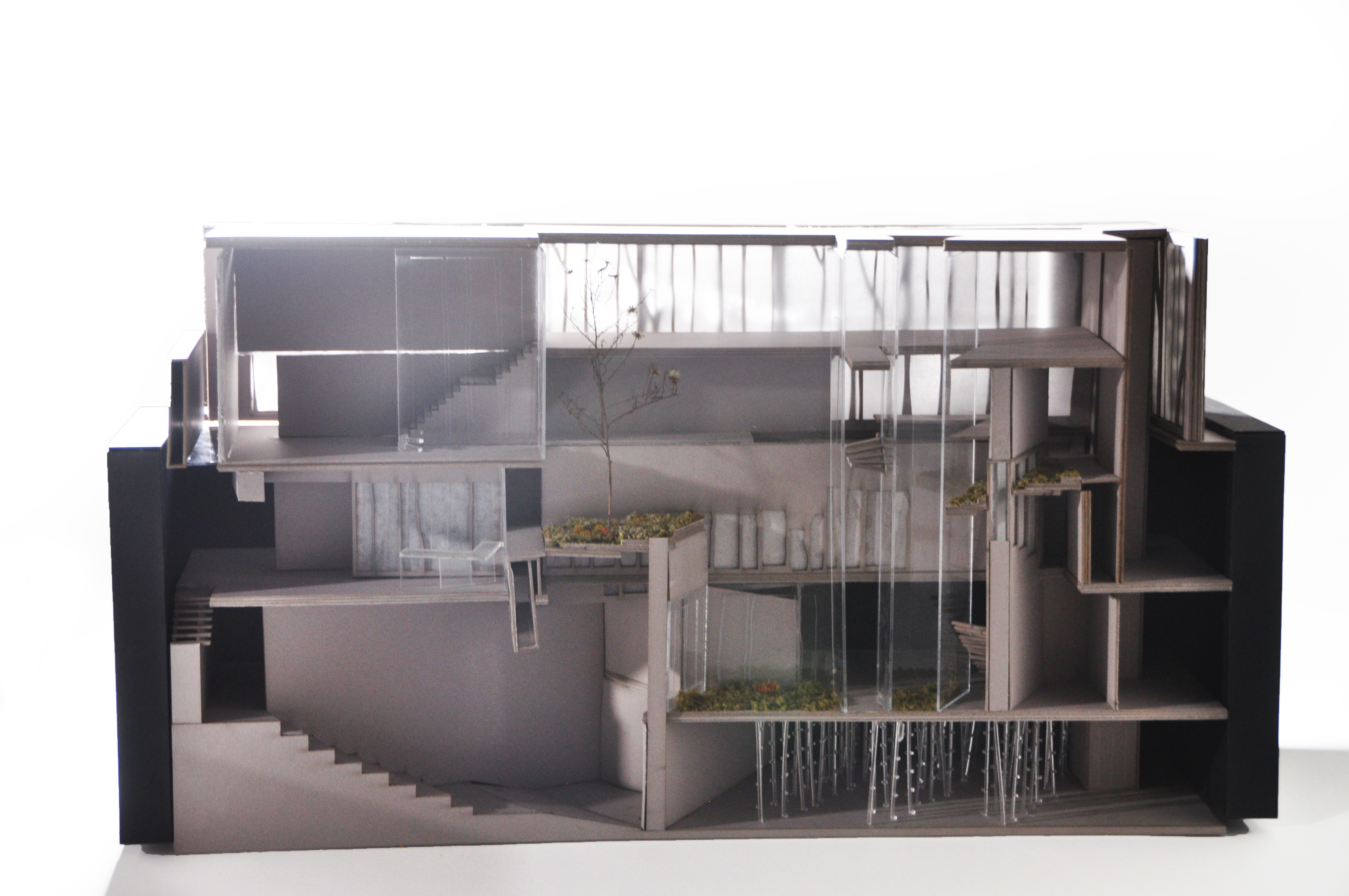 ---